Work in progress... getting closer!
Improved Gallery
The Gallery Page will support thumbnails for vectors/symbols.

Vector drawings
There will be a vector drawing toolbar on the right to choose. Backstitch, fractional stitches etc. It supports hardanger too.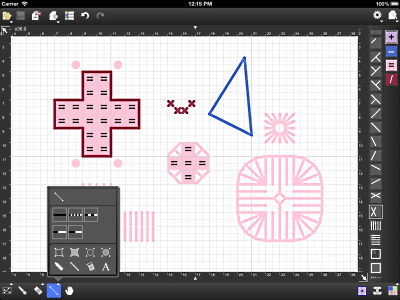 It supports "Peyote" with the vector drawing.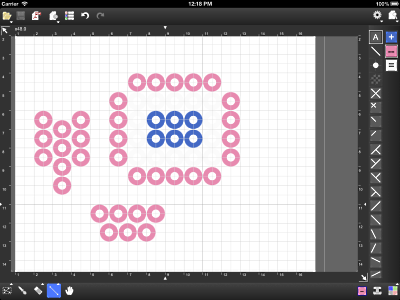 Vector selections
You can select vectors and pixels at the same time, or just only pixels or vectors.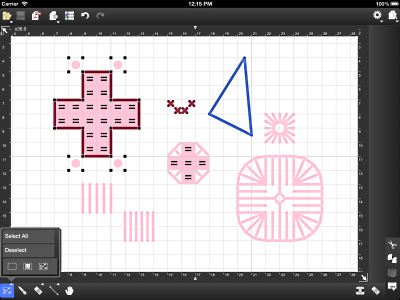 It will support image manipulations (flipping, rotation etc.)for vector drawings.
New preview options
You can use "transparent" mode to see which part of the chart is transparent.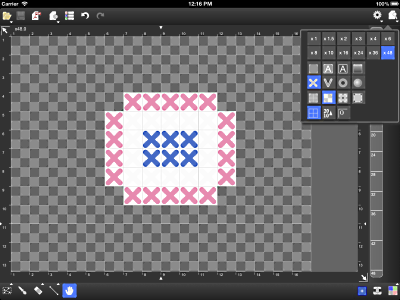 Also, linen/aida mode allow you to see threads clearly.